Support our classrooms!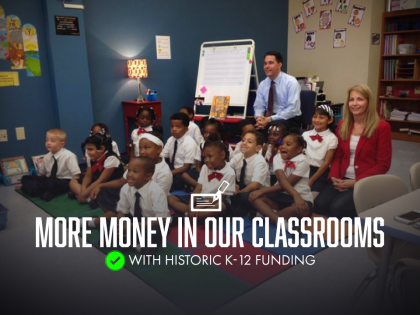 Under Governor Walker's budget, there will be more money in the classroom than ever before, with K-12 investment at a historic, all-time high.
The $649 million Scott Walker wants to put into our K-12 schools would make Wisconsin's investment into our classrooms the highest it's ever been.
He's also proposing increases in aid to rural schools that help with the key needs of communities across the state. This is all made possible by reforms that put our state budget on the right track.
If you want more money in our classrooms to help our children learn, pursue their dreams, and help grow our economy for generations to come, let your legislator know: It's time to support schools!
First, Enter Your Zip Code